Risultati della ICW a Torino! Red Devil batte Kenzo, Charlie Kid detiene il Titolo!
21 Gennaio 2014

ICW COLD WAR 2014
Rivarolo Canavese (TO)
Sabato 18 Gennaio
RISULTATI:
– Match Internazionale: "Il Viscido Serpente" KOBRA (Italia) batte "Il Falco" CHRIS WILSON (Croazia) con un Six Copler Under Piledriver, preceduto da un colpo basso non visto dall'arbitro
– Campionato Interregionale: GORAN IL BARBARO batte "La Stella del Sabato Sera" ANDY MANERO (C) per DQ quando Kenzo Richards raggiunge il ring e colpisce in testa il Guerriero Longobardo con la Cintura Interregionale. Per virtù della squalifica, Andy Manero conserva il Titolo. Il Sensei delle Chop prende il microfono e rivolge parole sprezzanti al pubblico torinese e al suo avversario di stasera, Red Devil!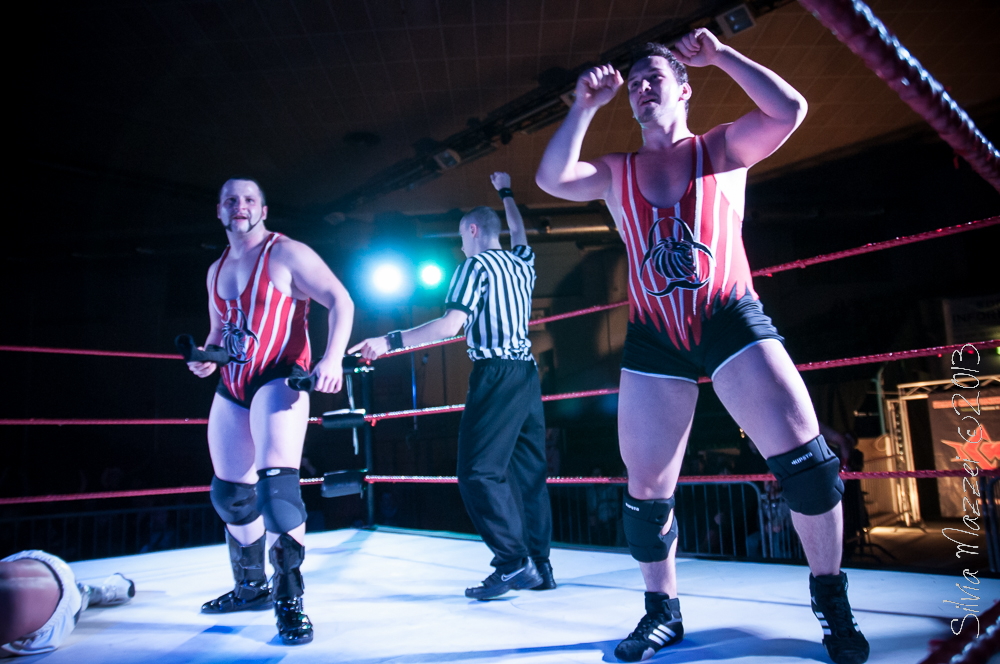 – I Leoni Indomabili (OGM & MARIEL) battono PSYCHO MIKE & MR. EXCELLENT dopo aver messo a segno La Fossa dei Leoni sul Lottatore Eccellente
– Campionato Italiano di Wrestling: "Cowboy" CHARLIE KID (C) batte "Il Capobranco" LUPO via Small Package Pin e si riconferma Campione
– CORVO BIANCO batte "Il Pirata Maledetto" DOBLONE (con La Ciurma) via Stairway to Heaven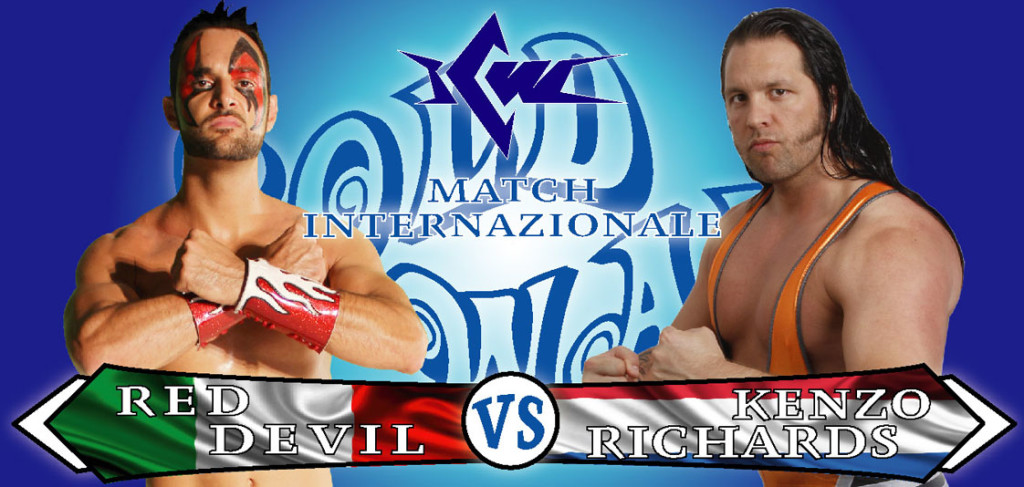 – Match Internazionale: "Il Fenomeno" RED DEVIL (Italia) batte "The Sensei of Chops" KENZO RICHARDS (Paesi Bassi) via DevilSault dalla terza corda. Dopo il match, Kenzo stringe la mano al Fenomeno tributandogli il suo rispetto per la vittoria ottenuta e il durissimo incontro appena combattuto.
Si ringrazia Romano Sandro per la foto di copertina.